Learning music, singing or mixing is a nightmare, right?
Well, not really, if you get into it progressively! So as not to make a false start in singing or mixing, I'm basically offering two different pedagogical methods. That way I can always adapt to my students.
I start by teaching you the basics in a fun way so you can enjoy practicing right from the start. As soon as you get into the groove and practice music with spontaneity, we will start to tackle more advanced learning bit by bit.
On the contrary, if you already have the basics and/or have a strong motivation, I will get to serious business more quickly so that you can develop quickly, efficiently … but without stress!
However, I know that each musician is unique. So do not hesitate to send me your goals and objectives so that I can offer you the teaching that best suits your needs.
2 offers, audio mixing & singing
Audio mixing and recording courses so that you can free yourself from technical constraints and create professional quality music with your computer. All styles of music and DAWs are welcome. I have been mixing for 10 years and have worked on about a hundred songs in various genres. These songs include instrumentals or vocal-rich ones, for myself and other artists as well.
Singing, expression and stage presence lessons so that you can gain self-confidence, have a more solid voice with an extended range. Above all, my goal is to have you to express yourself without limits or fear, both on stage or in public. Singing can be frightening at first, so I make it priority to listen, understand and accompany each student so that he/she can free his/her voice as naturally as possible.
MIXING COURSE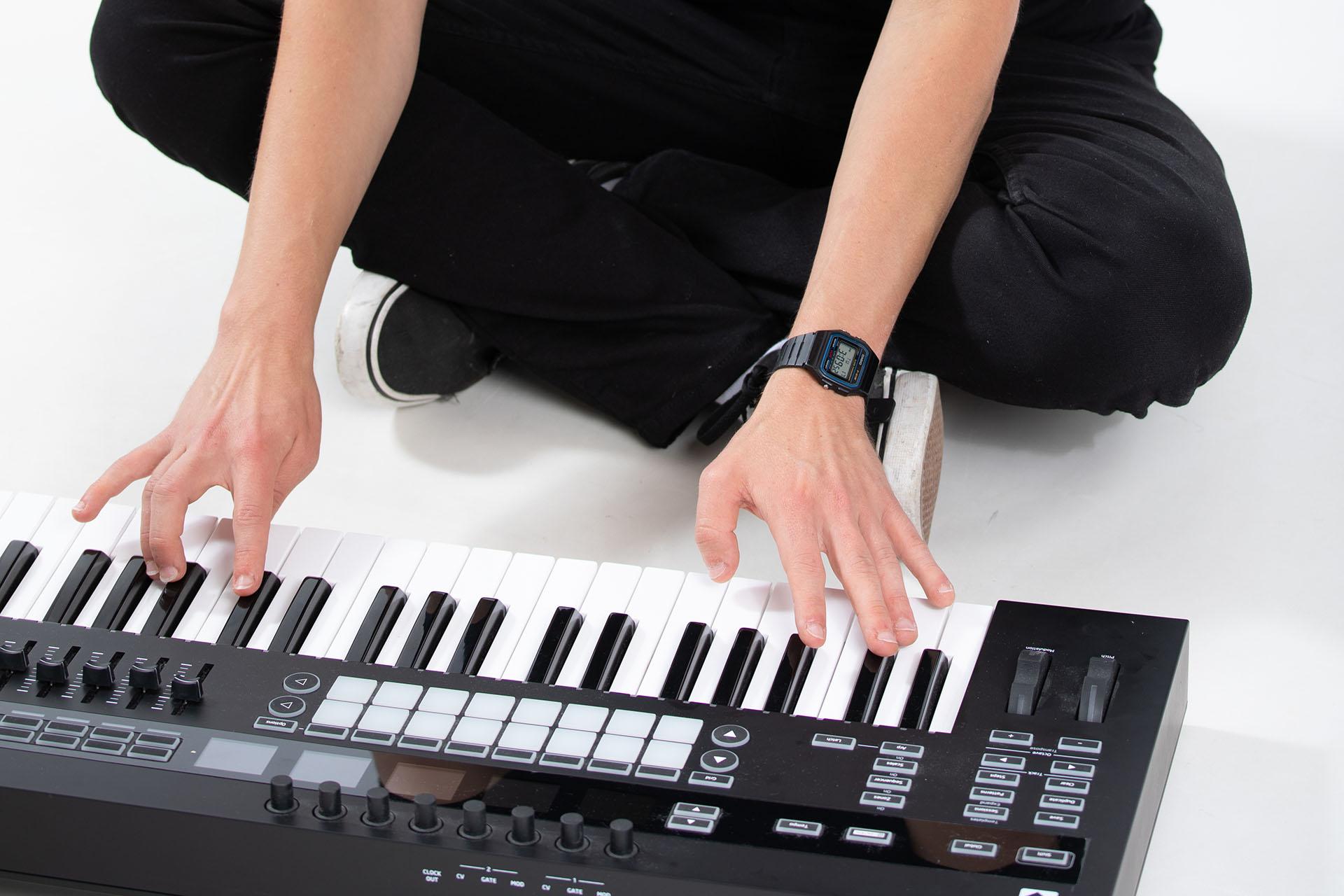 First session:
A free call before the class, to estimate your level and your objectives.
If you already have some basics in mixing, we'll start mixing one of your songs. If you don't, I'll provide you with a simple multi-track file to start. We will work on it in the first session to evaluate your level and prepare a personalized learning path.
If you don't have any knowledge in mixing, no worries. I will guide you from scratch with a presentation of the discipline and easy exercises to get you started.
All following sessions:
Follow-up on the work done since the last session and answers to your questions.
Comments on the current project and eventual fine-tuning of your work
Presentation of a new concept
Practice of the new concept
Agenda for the next session
SINGING LESSONS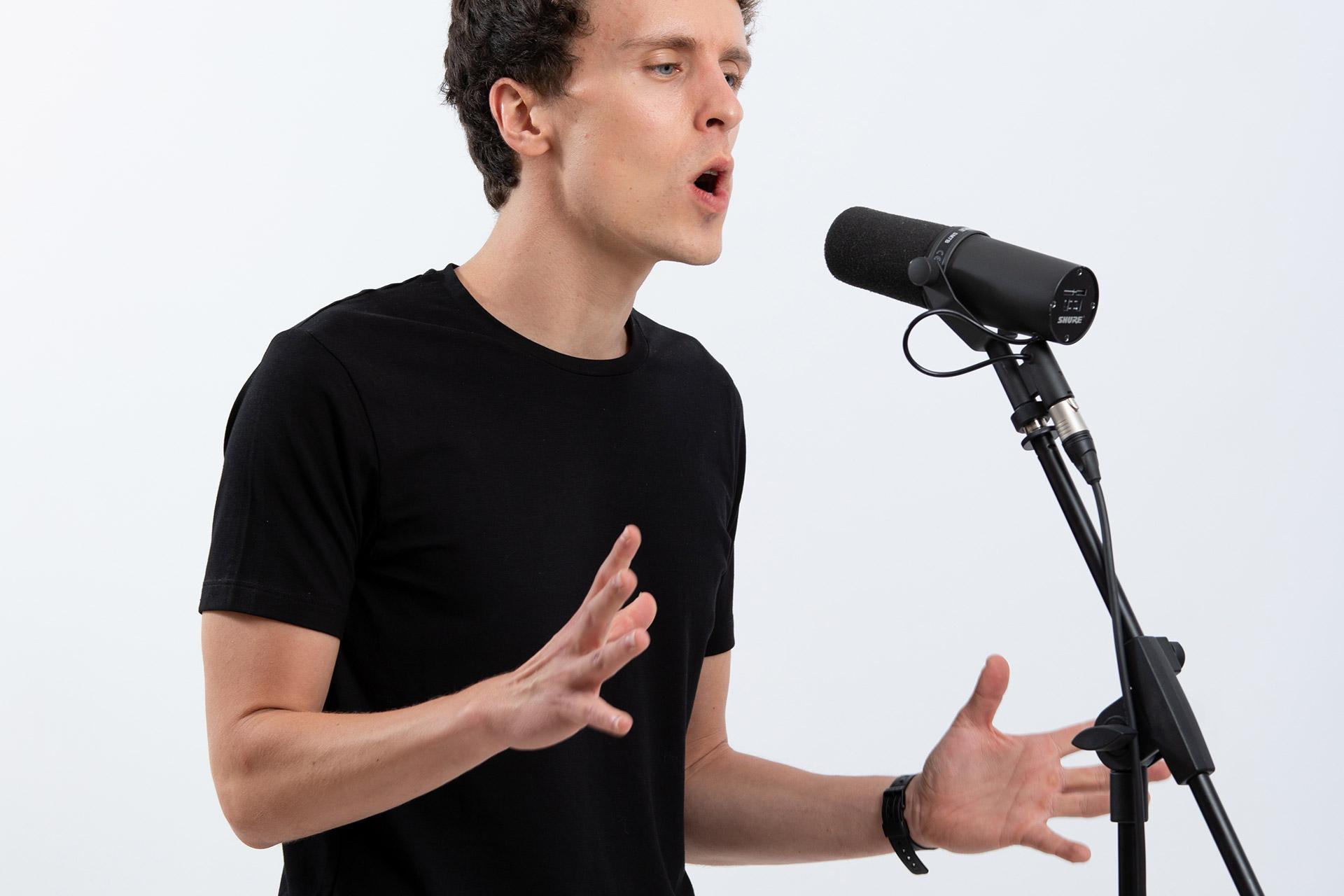 First session:
A free call before the class, to assess your level and objective.
If you already have some basics, I will ask you to prepare a piece before our first session. After your performance, I will evaluate your level to design the following courses.
If you have no song in mind or are simply anxious to sing from the start, no worries. I will guide you from the first class on with fun and custom exercises. You will gain confidence very quickly.
For all the following courses:
Update on work since the last class and questions to your answers
Warm-up
Technical exercises (breathing, elimination of tension, pitch-based)
Creative exercises (improvisation, different voice styles)
Piece work and debriefing together
Agenda for the next session
RATES (VAT included)
| Lessons | Through Skype | At my studio | At your place* |
| --- | --- | --- | --- |
| 1 hour | 30€ | 30€ | 40€ |
| 2 hours | 55€ | 55€ | 65€ |
| 45 minutes | 23€ | 23€ | 33€ |
* Only 20km around Toulouse.
| Lessons packs | Through Skype | At my studio | At your place* |
| --- | --- | --- | --- |
| Pack 10 cours – 1h | 260€ | 260€ | 260€ |
| Pack 10 cours – 2h | 500€ | 500€ | 500€ |
Unique price : 260€
A 30% deposit will be asked before the first lesson
First lesson is free
For any offer not described in this table, please contact me here (link to contact). I will gladly adapt the format of our courses to your needs.
Before booking, perhaps you have a question about singing, mixing or difficulties in your musical practice? If so, please use my contact form, I will advise you free of charge!
Do you feel ready?
What about music theory or instrument lessons (piano/guitar/bass)?
I master these subjects, but they are not my core business, so I leave these matters to dedicated teachers. Nevertheless, if you are a beginner, if you wish to improve the arrangements of your musical productions or to sing while playing an instrument at the same time, I will be happy to personalize your lessons.